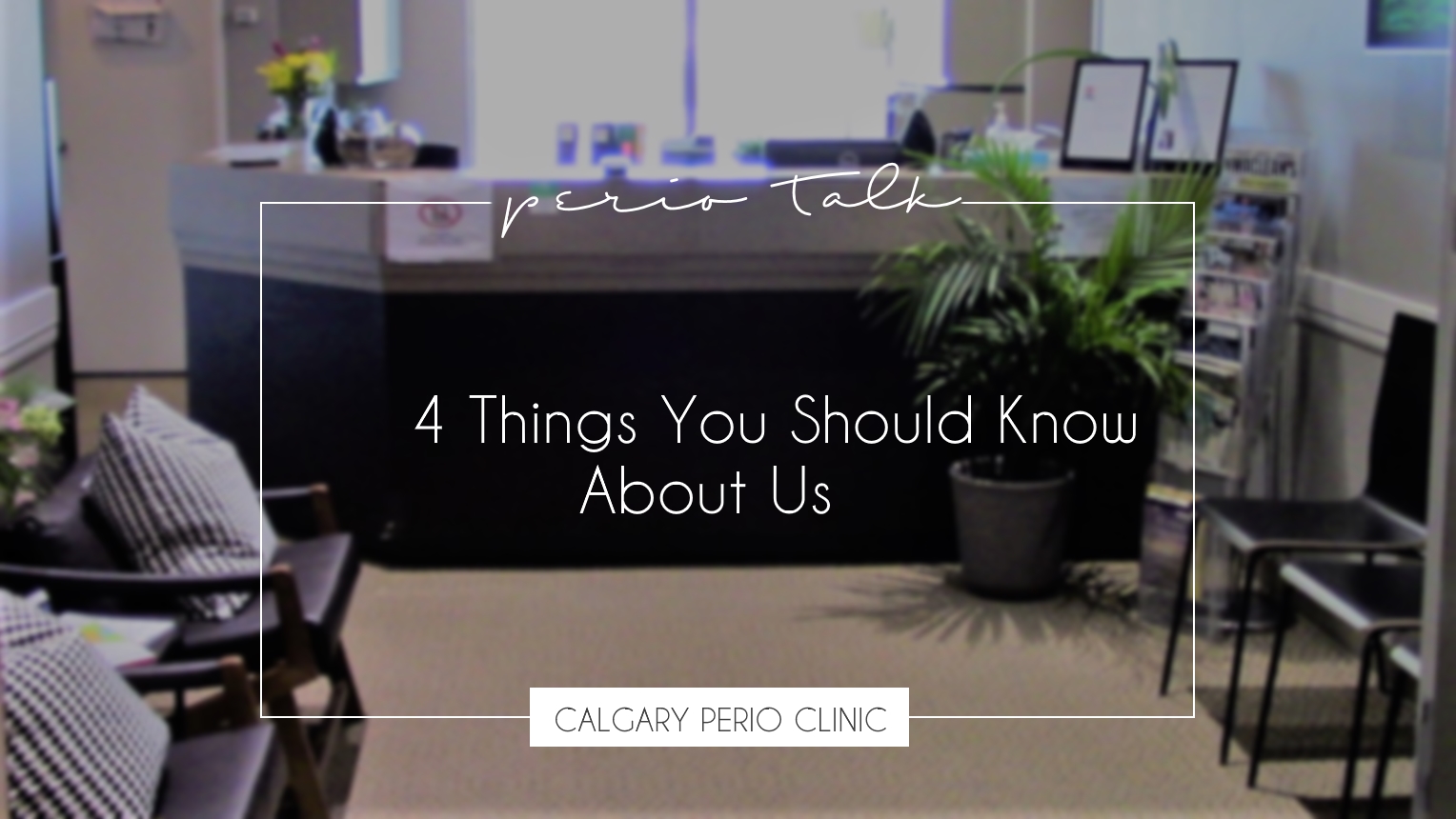 Hello Calgary!
Did you know that Calgary Perio has had a long-standing relationship with Calgarians for more than 2 decades? Our in-house periodontists, Dr. Brar & Dr. Manhas, are experienced professionals who have helped hundreds of patients with their periodontal and dental implants needs.
Here are 4 things you should know about our Clinic:
Our Doctors are Rated among the Top 5 Periodontists on RateMDs.com
It's true! Dr. Brar and Dr. Manhas have consistently earned 5-star ratings from our patients. As of May 2018, our in-house periodontists have been ranked among the top 5 best periodontists on RateMDs.com. We are very thankful for your reviews and promise to keep up our high standards when it comes to patient care and professionalism.
We Offer Dental Hygiene Services 
Calgary Perio is best known for our expertise in periodontal surgeries and dental implants. However, our clinic is also home to talented Registered Dental Hygienists. Our Hygienists have been part of our family for a very long time, developing long-lasting friendships with a lot of our patients. To book an appointment with one of our dedicated Hygienists, please call our coordinators at 403.288.3334.
BOOK AN APPOINTMENT WITH ONE OF OUR HYGIENISTS
Our Periodontists are also Dental Implant Specialists
Our clinic is fully equipped to help with your dental implant needs. Dental implants are appealing to a wide variety of patients because of their numerous long-term benefits. In fact, dental implants behave like your natural teeth. Implants can prevent bone loss and facial sagging. Moreover, dental implants can aid in the fight against gum disease.
Getting dental implants is an important decision and the procedure usually involves the work of an oral surgeon or highly trained dental specialist. Dr. Brar and Dr. Manhas are both dental specialists who have extra years of education and professional practice. If you think dental implants are right for you, come and talk to either one of Calgary Perio's doctors. We will be happy to answer your questions and guide you through the procedure.
Referrals and Appointments
With two dedicated in-house periodontists, we always try our best to find an appointment at your earliest convenience. Same day appointments are not always a guarantee, but our coordinators try their hardest to book an appointment as quickly as our schedule permits. A referral from your local dentist is recommended. However, we understand that every patient has unique circumstances, and we are happy to consider patients that do not have a referral.
Our clinic is conveniently located in the Northland Professional Centre, right off Crowchild Trail. For more information on how you can book an appointment, please call us at 403.288.3334 or email us at [email protected]
NEW PATIENT REGISTRATION FORM
Friendly Staff and Outstanding Customer Care
Customer care is something we take very seriously. Every single one of our staff members has inherent qualities that make them truly kind and compassionate beings. You will always be treated with tremendous respect as we hope to make your visits positively memorable.
For more news about our clinic and services, follow us on: