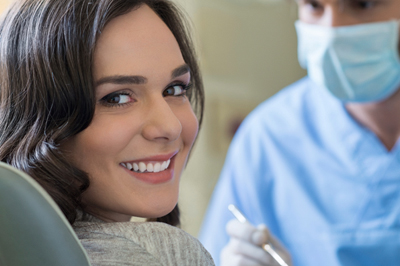 Hello Calgary!
If you've been told that you are a good candidate for dental surgery, don't panic! Dental surgery can induce feelings of stress and anxiety. We get it- our Calgary Perio understands how scary and overwhelming oral surgery may sound like.
However, we don't want your anxiety to get in the way of you receiving proper treatment. Our doctors, Dr. Brar and Dr. Manhas, are here to gently guide and support you. Here are some helpful strategies that our team recommends to help you prepare for your dental procedure.
Communicate well with our dental team
Good communication is very important to us. It is one of the key ingredients to a successful procedure. We always spend extra time with our patients to answer their questions and address their concerns.  Every patient has a unique set of needs. Therefore, it is in your best interest to tell us how we can improve your experience. Don't hesitate to ask Dr. Brar or Dr. Manhas about the steps involved in your surgery. In addition, please talk to our dental assistants about pre-operatory and post-operatory instructions. Our assistants are incredibly patient and will be happy to answer any questions you may have.
"How can we help you feel more comfortable?" 
Our team will often ask how we can make you feel more at ease prior to your surgery. We genuinely care about your well-being. Our dental assistants will often inquire about your stress level and how we can minimize your level of discomfort.
Weare big proponents of open lines of communication. Don't be shy! We encourage you to share any concerns you may have so we can better accommodate your individual needs.
TALK TO DR. BRAR OR DR. MANHAS ABOUT DENTAL SURGERY
Don't over analyze
Some patients tend to over think their impending dental procedure. Over-analyzing can be detrimental to your mental and physiological health. While it is great to be well informed about your surgery, it isn't healthy to become obsessed with it. Ask yourself the right type of questions and shift your focus on the positive outcomes of your procedure. If in doubt, trust the medical opinion of Calgary Perio's experienced surgeons and dental assistants.
Consider Medication
Stress can be alleviated in multiple ways. We welcome you to discuss your needs with our doctors. Upon reviewing your personal medical history, Dr. Brar or Dr. Manhas may recommend over-counter drugs, and possibly sedation. Please keep in mind that these are "recommendations and options". We partner with our patients to determine what medications or drugs are best suited for their unique needs.
Meditation and Breathing
If you've gone to a meditation or yoga class, you've probably learned about deep breathing. Deep breathing exercises can be helpful prior and during your dental procedure. These help you focus on your breathing instead of worrying about what is happening around you. When you practice deep breathing, your body is flooded with generous supplies of oxygen. As a result, this can help you feel less tense and more relaxed.
Choose healthy and nutritious foods
Prior to your dental surgery, it is important to fuel your body with nutritious foods that will help power your brain and reduce your anxiety. To ensure optimal periodontal health, Dr. Manhas always recommends you follow the "ACE" rule. Enrich your diet with foods that contain lots of Vitamin A, Vitamin C, and Vitamin E. Examples of such foods are: oranges, sweet potatoes, broccoli, tomatoes, soybean oil, and other healthy oils. You should try to avoid caffeinated drinks, especially a few days before your procedure. Caffeine is a known stimulant that can cause unnecessary stress and anxiety.
Can we help you with your dental surgery?
Dental surgery doesn't have to be stressful and overly complicated. With decades of combined experience, Dr. Manhas and Dr. Brar have helped hundreds of patients with their periodontal and dental implant needs. Our NW clinic is conveniently located off Crowchild Trail NW, in the Northland Professional Building. To book an appointment, please call 403.288.3334.
READ WHAT OTHERS HAVE TO SAY ABOUT DR. MANHAS